Cosmetic Dentist in Deer Park Offering Porcelain Veneers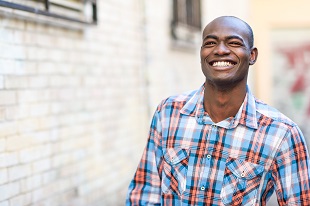 Your smile is one of your most valuable assets -- but if your front teeth aren't perfect, you may be reluctant to flash that grin. Porcelain veneers from your cosmetic dentist in Deer Park provide a transformative effect for the teeth that show when you smile. Keep reading to find out how they work and whether or not they are the solution you have been waiting for today!


What Are Porcelain Veneers?
Porcelain veneers are thin, tooth-shaped coverings made from dental porcelain. They cover up the front side of the teeth that show when you smile, remaking their size and shape to enhance the overall appearance of your grin.
Veneers are sturdy restorations and can be expected to last for a decade or more with proper care. Because dental porcelain is more resistant to stains and discoloration than your natural tooth enamel, they will also remain a brighter shade of white, unaffected by that morning cup of coffee or other highly pigmented foods and beverages.
Veneers can correct the following issues:
Chipped teeth
Severely stained or discolored teeth
Uneven teeth
Oddly shaped teeth
Pitted and grooved surfaces
And other cosmetic problems
Veneers are reserved for making cosmetic improvements to healthy teeth. If your teeth are broken, decayed, or have any other type of structural issue, a dental crown or other restoration may be a better solution.
What Is the Process for Dental Veneers?
Dental veneers are usually placed over the course of two visits to our office. In the first appointment, your dentist will prepare your teeth to make room for veneers, take impressions, and capture x-rays. This information is sent along with your treatment plan to the lab, where your veneers will be crafted from high-quality dental porcelain.
Temporary veneers cover up your prepared teeth in the time between appointments. When you return to our office, these veneers are removed and your dentist checks to make sure the new veneers fit and look just as planned. Adjustments can still be made at this point. Once everything is just right, the veneers are securely bonded onto the front surface of each tooth -- and the process is complete!
Are Porcelain Veneers Right for You?
If you are interested in improving the appearance of your healthy but imperfect teeth, dental veneers may be an excellent solution for you. Even if this treatment isn't the one that is best suited for your smile, we are pleased to offer a wide variety of restorative and cosmetic treatments to help make sure you receive the help you need! We will fully discuss all of your options, as well as other considerations like price and timeline, to help you decide which is best for you.
Understanding the Cost of Veneers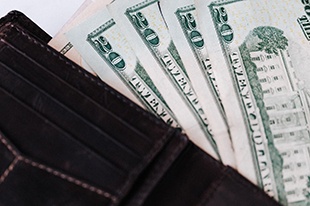 Everyone deserves to have a beautiful smile that they are proud to share with the world. You can achieve the smile of your dreams using a minimally invasive procedure. Veneers are often associated with a large price tag, but they can be the most cost-effective option because you won't have to pay for multiple procedures to achieve the results you want. Various factors affect the cost of veneers in Deer Park; however, we have the solutions you need to keep them affordable.
Cost VS Cosmetic Dentistry: What's Right For Me?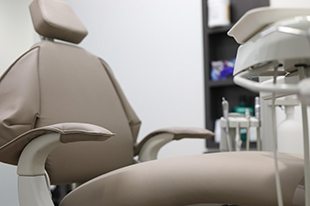 Cosmetic dentistry is affordable for people from all walks of life because there are more options than ever to reach your goals. Your cosmetic dentist in Deer Park will examine your mouth and learn more about your concerns to find a solution that fits your budget, which may include:
Braces: Whether braces or clear aligners, orthodontics can improve your bite and alignment over the course of 12 to 24 months. In some cases, patients can use their dental insurance to offset the cost.
Teeth Whitening: Whitening systems can get your teeth up to 8 shades brighter with results that can last for several months to years with the right care. However, they aren't effective on all stains.
Direct Bonding: A composite resin material can fix a variety of aesthetic and restorative issues, like chips and cracks. It is shaded to match your enamel to blend in with your teeth.
Veneers: A veneer is attached to the front side of a tooth to improve its color, shape, and size. When bonded to the teeth visible when smiling, it covers various issues at once, including, chips, cracks, and gaps. After just 2 appointments, you can have a flawless smile that can last for a decade or more.
Your cosmetic dentist will review all your options and the costs, so you will know exactly what you will need to pay before committing to anything.
How to Make Veneers Affordable
You can have the smile of your dreams, even if money is tight. We offer various payment methods to keep veneers in Deer Park affordable. After discussing your estimate, a member of our team will explain all your payment options, including:
Traditional Payments: Our office accepts all traditional payments, including cash, checks, and credit cards.
Dental Insurance: It is rare for dental insurance to cover elective treatments, but there are exceptions. If a procedure is necessary for your oral health, you may be able to use your dental insurance to reduce the amount you will pay out-of-pocket, like when needing replacement veneers. We will work on your behalf with your dental insurance to maximize any applicable benefits to lower the amount you will pay.
Monthly Payments: Pay for a picture-perfect smile using monthly installments with little or no interest through a third-party financing company, like CareCredit.
If you are ready to love the smile you see in the mirror, or you have questions about your payment options, contact our office today to speak with a member of our team.
Schedule an Appointment Today
To learn more about porcelain veneers or your options in cosmetic dentistry, you are invited to contact the office of Deer Park Family Dentistry. You can also request an appointment online!