Emergency Dentist Saving Deer Park Smiles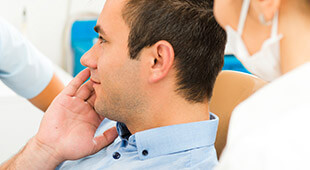 You just can't plan for the unexpected -- it's a simple fact. You can, however, prepare yourself for the next time a dental emergency happens to you or someone you love. How? By programming our number into your phone! Dr. Jane and Dr. Peck are committed to helping our patients receive the care they need when an urgent situation pops up. In addition to getting you in to see the doctor as soon as possible, we'll also provide over-the-phone advice to help you reduce discomfort and get you back to smiling healthily again in no time.
Does your situation qualify as a dental emergency? If you've got a broken, missing, or fractured tooth, the answer is yes. Additionally, severe toothaches and lacerations to the soft tissues of the mouth (the tongue, cheeks, and lips) should receive emergency dental care.
Top Tips for Dental Emergencies
Keep this advice in mind and you'll be more prepared for your next dental emergency.
Stay calm and contact Deer Park Family Dentistry as soon as possible.
In the event of a broken or knocked out tooth, collect the tooth or its pieces for possible reattachment.
Until you can reach your dentist's office, store missing teeth in the newly empty socket, the cheek, or a cup of milk if the other choices are nota possibility.
Stop the bleeding by applying firm pressure with a clean gauze or cloth. Head straight to the emergency room if bleeding doesn't slow after 10 minutes.
Reduce swelling by applying an icepack to the affected cheek in 15 minute intervals.
Take an over-the-counter pain medication like Tylenol or Aleve to reduce pain.
Experiencing a dental emergency? Time is of the essence. Call us immediately for urgent care. Patients in Pasadena, La Porte, Seabrook, Galena Park, and all surrounding areas in the Greater Houston area are welcome in our state-of-the-art dental practice.
Understanding the Cost of Emergency Dentistry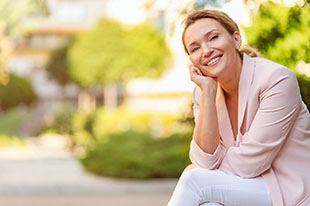 As you contemplate the cost of emergency dentistry in Deer Park, you may be thinking it's best to just avoid the problem and hope it goes away on its own. You should know this mindset is exactly why so many people end up with worsening oral health conditions that require costly and invasive procedures. Instead of putting off this type of treatment, allow a dental expert at our office to provide a thorough consultation to determine the severity of your case and the type of care you need. From there, our team of professionals will go over your dental benefits while helping you save.
Every Dental Emergency is Different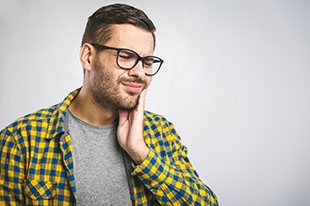 A broken tooth and soft tissue injury require different forms of treatment. This is why our team at Deer Park Family Dentistry cannot place a single set price on emergency dentistry. Only until we can see you in the office can we thoroughly evaluate your case and provide a cost estimate for care. Most situations only require antibiotics, a dental filling, dental crown, periodontal therapy, root canal therapy, or tooth extraction. We will craft a personalized treatment plan and go over the details as well as your out-of-pocket expenses during your initial appointment.
Does Dental Insurance Cover Dental Emergencies?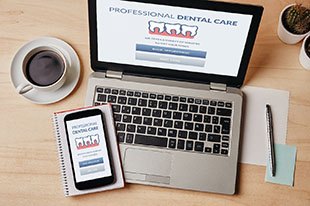 You will need to review your dental insurance plan to determine if they offer coverage for one emergency exam. Many companies do provide this but not all, which is why you should check your policy beforehand. Even if they do not, you'll be pleased to learn that most emergency dental visits are not very expensive. The cost comes from the type of restorative care you need. This is where a majority of dental insurance carriers cover anywhere from 50-80% of the total cost. Your deductible and annual maximum allotment will be considered before they agree to pay, but there is a good chance you can expect some level of relief from your insurance company.
Other Options for Making Dental Emergencies Affordable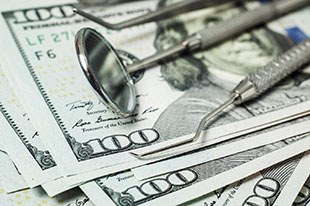 To keep your restorative care within your budget, we are pleased to partner with CareCredit. This third-party financing company offers eligible individuals the opportunity to enroll in a low or zero interest plan. Depending on which one you choose, you can break up your payments while sticking to your budget. As a result, you never need to worry about how you'll pay for your dental care should a serious injury occur.
Taking Care of Your Smile Can Save You Money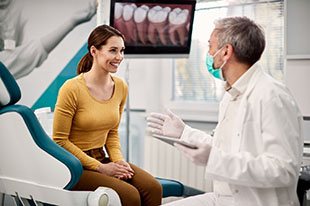 If you are brushing, flossing, rinsing, and maintaining your regular six-month dental checkups and cleanings, you are doing your part to minimize your risk of visiting an emergency dentist in Deer Park. You're also doing yourself a favor when it comes to saving money on dental care. Being proactive about your oral health is one of the most important things you can do to prevent tooth decay, cavities, and gum disease. Also, readily seeking help when you notice pain or any other unusual symptoms is effective at avoiding more serious, extensive, and costly procedures.
Not all dental injuries can be prevented, but your commitment to better oral health and hygiene will put you on the right path to avoiding urgent care year-round.
Dental Emergency FAQs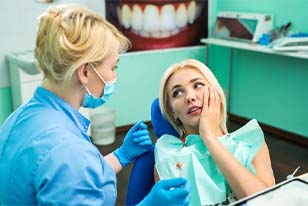 A dental emergency is a stressful situation, but your emergency dentist in Deer Park is here to help. We understand you have several concerns, but there's no reason to worry. We'll explain everything during your appointment. While you wait, here are the answers to frequently asked questions to calm your nerves.
Should I wait for my toothache to go away on its own?
It's unlikely your toothache will go away with no treatment. While gum pain and irritation can dissipate without seeing a dentist, a toothache is often a sign of an underlying problem, like a fracture, cavity, or an infection. If you wait too long to see an emergency dentist, you might lose your tooth. They'll find the source of your discomfort to provide the treatment necessary to stop your pain and save your smile.
How should I sleep with tooth pain?
You don't have to toss and turn all night from dental pain by sleeping with your pillows elevated. This will prevent your blood from pooling in your head to avoid a throbbing toothache. You'll want to watch what you eat before going to bed to avoid additional pain or sensitivity. It's best to skip cold, hard, or acidic foods and drinks. You can take an OTC pain reliever to manage your discomfort and a cold compress can numb the area temporarily, so you can get the rest you need.
Can I go to the ER for a dental emergency?
Unfortunately, most emergency rooms aren't equipped to treat oral health issues. They can prescribe pain relievers and antibiotics, but they can't treat the underlying dental emergency in Deer Park. Unless you suspect jaw fractures or have other serious issues, like lacerations or a medical problem, it's better to contact an emergency dentist. We will get you into the office quickly to provide the relief you need.
Will a chipped tooth heal?
Your enamel can't regenerate, despite being the hardest substance in your body. You should see a dentist for all chipped teeth, even if you aren't having any pain. Your enamel protects the softer inner layers of your tooth. If the defense system is compromised, it can lead to further damage or infection. If you wait too long to fix the chip, you can require a more costly treatment or even lose your tooth. You can often wait a day or two to see your dentist for minor chips that aren't painful. However, if the break is significant or you are in pain, contact your emergency dentist right away for an appointment.
Can I use superglue to fix my dentures?
No one wants to go without their teeth but leave the mending to the professionals. Superglue is handy to have around the house, but it won't hold up well in your mouth because of the moisture. Not to mention, certain chemicals can be toxic or cause allergic reactions. We know you rely on your dentures, so we'll get you into the office quickly, so you can get back to your day.