Emergency Dentist Saving Deer Park Smiles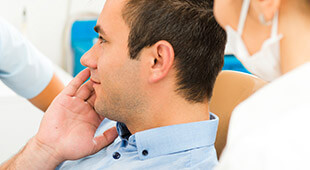 You just can't plan for the unexpected -- it's a simple fact. You can, however, prepare yourself for the next time a dental emergency happens to you or someone you love. How? By programming our number into your phone! Dr. Tregre, Dr. Jane, and Dr. Peck are committed to helping our patients receive the care they need when an urgent situation pops up. In addition to getting you in to see the doctor as soon as possible, we'll also provide over-the-phone advice to help you reduce discomfort and get you back to smiling healthily again in no time.
Does your situation qualify as a dental emergency? If you've got a broken, missing, or fractured tooth, the answer is yes. Additionally, severe toothaches and lacerations to the soft tissues of the mouth (the tongue, cheeks, and lips) should receive emergency dental care.
Top Tips for Dental Emergencies
Keep this advice in mind and you'll be more prepared for your next dental emergency.
Stay calm and contact Deer Park Family Dentistry as soon as possible.
In the event of a broken or knocked out tooth, collect the tooth or its pieces for possible reattachment.
Until you can reach your dentist's office, store missing teeth in the newly empty socket, the cheek, or a cup of milk if the other choices are nota possibility.
Stop the bleeding by applying firm pressure with a clean gauze or cloth. Head straight to the emergency room if bleeding doesn't slow after 10 minutes.
Reduce swelling by applying an icepack to the affected cheek in 15 minute intervals.
Take an over-the-counter pain medication like Tylenol or Aleve to reduce pain.
Experiencing a dental emergency? Time is of the essence. Call us immediately for urgent care. Patients in Pasadena, La Porte, Seabrook, Galena Park, and all surrounding areas in the Greater Houston area are welcome in our state-of-the-art dental practice.