Dental Implant Failure & Salvage – Deer Park, TX
When Your Newly Restored Smile is at Risk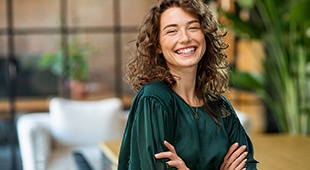 The overwhelming majority of dental implant cases are successes. As long as you take proper care of your implant posts, you can generally expect to keep them for the long term. However, sometimes the unexpected happens. Infections and other dental issues can cause your dental implants to fail, and if that happens, it's vital for you to get in touch with our team at Deer Park Family Dentistry right away so that you can take the first steps toward getting the appropriate care.
Why Choose Deer Park Family Dentistry for Dental Implant Salvage?
Partnered with Reliable Local Implant Expert
Comfortable Care Personalized for Every Patient
Deep Cleaning Treatments for Gum Disease
Why Do Dental Implants Fail?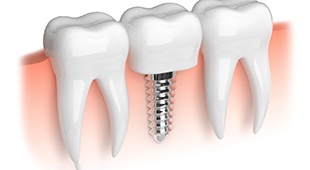 After being inserted into your jaw, dental implants undergo a process called osseointegration that lets them fuse with the surrounding bone tissue. This bond is critical for the success of your implants. As such, if your gums become infected (thus causing the deterioration of the tissues around the implant) or if osseointegration does not take place as expected, the implant posts will ultimately fail.
Other issues that could lead to problems with your dental implants include a weakened immune system, implant posts that weren't placed properly, and trauma to the face.
Symptoms of Failed Dental Implants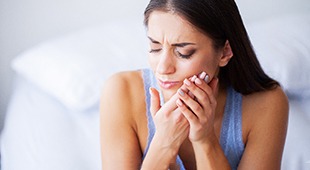 Will you be able to tell if your dental implants have failed? In many cases, the answer is yes, as there are a number of warning signs that you might notice. Call our office immediately if:
There's pain around the implant posts. (This does not include the discomfort that occurs after implant surgery, as it's a normal part of the recovery process and will eventually dissipate on its own.)
Your implant posts feel loose. (They shouldn't move at all after fusing with the jawbone.)
You think that you might have an infection around the implant posts. (Infection symptoms include bleeding, swelling, and the presence of pus.)
How Dental Implant Salvage Works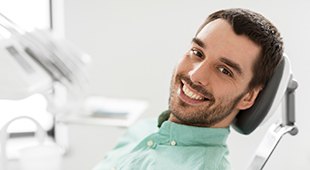 We'll consider the available treatment options once we have examined your mouth and figured out where the issue lies. Infected tissue can typically be treated while leaving the dental implants in place. However, you may need to have the implant posts taken out if the failure is related to osseointegration problems or trauma. We'll work with you to restore your oral health, then help you determine whether it's possible to have new implants placed.