Checkups and Cleanings – Deer Park, TX
Keep Your Family Smiling Bright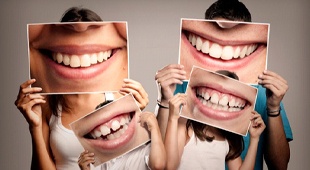 A lot of people wait to visit the dentist until something is wrong. Why bother doing that when two simple visits to the doctors at Deer Park Family Dentistry a year can help prevent serious dental issues? Most dentists will recommend having a checkup and cleaning every six months to get your pearly whites nice and clean. Deer Park Family Dentistry treats smiles of all ages, so be sure to contact us to set up an appointment.
Why Are Checkups and Cleanings Necessary?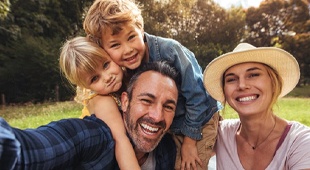 Some patients might be confused as to why you should get your teeth cleaned twice a year. After all, if you brush and floss every day, shouldn't that be enough to keep your teeth clean? As it turns out, no.
While daily brushing and flossing are great ways to keep your teeth fresh in between appointments, it's not quite enough. There are only so many surfaces on your teeth that you can reach with your toothbrush and floss. For example, your molars have deep grooves that not even the ultra-thin bristles of your toothbrush can scrub. Our team uses special tools to clean the areas of your teeth that you might have trouble reaching.
What Does an Oral Exam Entail?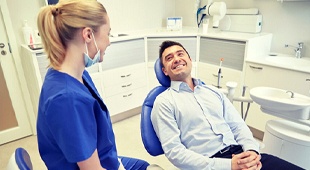 One of our skilled doctors will closely examine your teeth, tongue, gums, and other oral structures for any abnormalities. This examination will include a screening for oral cancer, one of the most common forms of cancer. However, if caught early enough at your biannual checkup, it can usually be treated with ease.
We will also take digital x-rays at least once a year. This is the only way to diagnose an array of dental problems that can't be seen with the naked eye, such as cavities in between teeth. Afterwards, our dentists will share their findings with you and discuss possible treatment options.
What Is the Cleaning Process Like?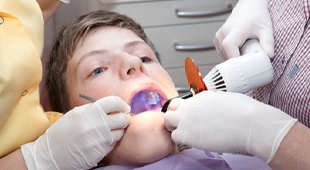 After your mouth has been examined, one of our dental hygienists will use a small metal scaler to remove built-up plaque and tartar from both above and below the gumline. Then, the areas between your teeth will be cleaned with floss. Finally, your teeth will be polished with a special paste that makes them shine. It also makes it much harder for bacteria in plaque to stick to your teeth for quite a while afterwards.