Dentures & Partials For Deer Park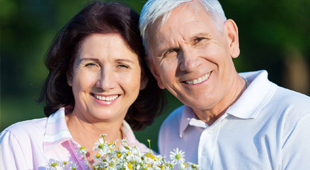 If you have lost teeth—any number of them—you need to replace them right away. Even if you just have a few missing teeth in different areas of your smile, getting dentures in Deer Park can change your smile for the better. Learn more about the different types of dental prosthetics that can help you complete your smile again.
Understanding Dentures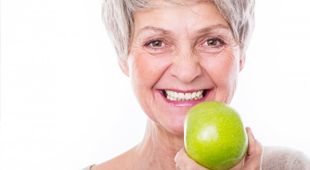 Dentures are prosthetic teeth that are attached to a gum colored plastic base. They are designed to look and feel like your natural teeth. Dentures can be fixed or removable, and they replace teeth in the upper and/or lower jaw as needed. Each person's level of tooth loss is different, and these dental prosthetics are highly customizable.
Dentures have been a tried and true way to replace teeth at any level of tooth loss. Today's modern methods and materials help dentures look and feel natural for the most effective, stabilizing solution available.
Two Types of Dentures: Partial and Complete
Depending on the number of teeth you have lost, your dentist will either recommend a partial or a complete denture. Here's the breakdown of each type:
A partial denture replaces teeth that are missing sporadically in your smile. Partials are the perfect fitting, customized puzzle piece to complete your smile again.
A complete denture replaces an entire arch of missing teeth. They can replace both arches if you are completely edentulous (missing all-natural teeth).
Explore Implant-Retained Dentures
Patients who are eligible for dental implants should strongly consider an implant-retained denture. This is a restorative option that combines dental implants and dentures for the ultimate, permanent tooth replacement solution.
Implant-retained dentures offer the following benefits:
Improved oral and overall health
Mimics the natural tooth structure below and above the gum line
Ability to enjoy the foods you love and crunchier, healthier foods
Eliminating speech issues from slippage
An effective, permanent solution
Get Your Denture Today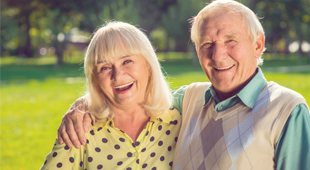 To begin any dental work, you need to schedule an appointment to meet with your dentist. This presents an opportunity to evaluate the current state of your smile, discuss smile goals, and develop a plan to fix your dental concerns.
To create a traditional denture, your dentist will take x-rays and an impression (or mold) of your teeth. If you still have healthy teeth remaining, your denture can be created to match the color of the surrounding tooth enamel. Your treatment plan information is sent to the lab, where the denture is crafted according to your specific needs.
It takes a couple of weeks to prepare the denture, but you'll have a new, complete smile sooner than later when you give us a call today! Don't hesitate to reach out to our friendly office team now.