Dentures & Partials For Deer Park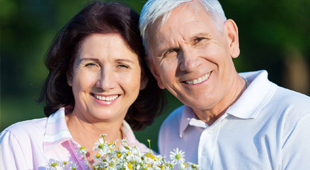 If you have lost teeth—any number of them—you need to replace them right away. Even if you just have a few missing teeth in different areas of your smile, getting dentures in Deer Park can change your smile for the better. Learn more about the different types of dental prosthetics that can help you complete your smile again.
Understanding Dentures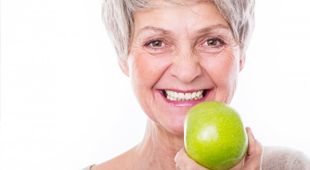 Dentures are prosthetic teeth that are attached to a gum colored plastic base. They are designed to look and feel like your natural teeth. Dentures can be fixed or removable, and they replace teeth in the upper and/or lower jaw as needed. Each person's level of tooth loss is different, and these dental prosthetics are highly customizable.
Dentures have been a tried and true way to replace teeth at any level of tooth loss. Today's modern methods and materials help dentures look and feel natural for the most effective, stabilizing solution available.
Two Types of Dentures: Partial and Complete
Depending on the number of teeth you have lost, your dentist will either recommend a partial or a complete denture. Here's the breakdown of each type:
A partial denture replaces teeth that are missing sporadically in your smile. Partials are the perfect fitting, customized puzzle piece to complete your smile again.
A complete denture replaces an entire arch of missing teeth. They can replace both arches if you are completely edentulous (missing all-natural teeth).
Explore Implant-Retained Dentures
Patients who are eligible for dental implants should strongly consider an implant-retained denture. This is a restorative option that combines dental implants and dentures for the ultimate, permanent tooth replacement solution.
Implant-retained dentures offer the following benefits:
Improved oral and overall health
Mimics the natural tooth structure below and above the gum line
Ability to enjoy the foods you love and crunchier, healthier foods
Eliminating speech issues from slippage
An effective, permanent solution
Get Your Denture Today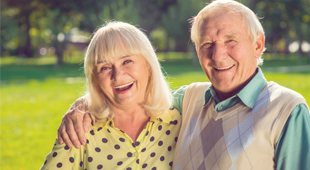 To begin any dental work, you need to schedule an appointment to meet with your dentist. This presents an opportunity to evaluate the current state of your smile, discuss smile goals, and develop a plan to fix your dental concerns.
To create a traditional denture, your dentist will take x-rays and an impression (or mold) of your teeth. If you still have healthy teeth remaining, your denture can be created to match the color of the surrounding tooth enamel. Your treatment plan information is sent to the lab, where the denture is crafted according to your specific needs.
It takes a couple of weeks to prepare the denture, but you'll have a new, complete smile sooner than later when you give us a call today! Don't hesitate to reach out to our friendly office team now.
Understanding the Cost of Dentures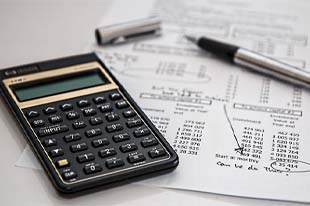 Don't let rumors about the cost of dentures in Deer Park stop you from replacing your missing teeth. Every mouth is unique, so there isn't a one-size-fits-all prosthetic. Various factors will affect the amount you'll pay; however, we strive to keep a complete smile within everyone's budget. We'll provide you with a personalized estimate and review your payment options to make a wise investment in your confidence and quality of life.
Factors That Affect the Cost of Dentures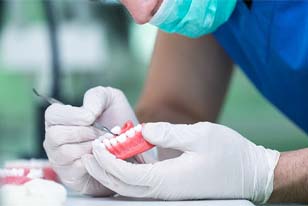 There isn't a flat fee for dentures because every situation differs. After examining your mouth and learning more about your preferences, your denture dentist in Deer Park will create an individualized strategy to replace your missing teeth. Although no two treatment plans are identical, you can expect your estimate to include:
Preparatory Procedures: Some patients need a little prep-work before getting their new set of teeth, like gum disease treatment or tooth extractions.
Type of Denture: There are multiple methods of treating tooth loss, depending on how many teeth you have lost, such as traditional prosthetics or implant-supported solutions.
Materials: Discount materials can be of low quality, so you can pay more in terms of comfort and the lifespan of your denture. It's better to focus on quality when choosing materials for your dentures in Deer Park.
Don't worry, you'll know exactly what you will have to pay before committing to anything, so you won't be surprised by any sudden expenses.
Are Implant Dentures More Expensive?
Implant dentures can cost more initially; however, they are the most affordable option long-term. Unlike traditional dentures that need replacing every few years, dental implants can last for decades. You'll never have to budget for replacements with the right maintenance. Not to mention, dental implants preserve your jawbone to improve your oral health. You can save even more down the road by avoiding many issues stemming from tooth loss. Not to mention, you can't put a price on the confidence you'll gain with your stunning new smile.
Does Dental Insurance Cover Dentures?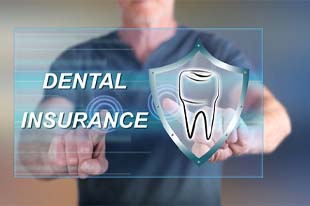 Dentures are considered a major service by most dental insurance companies. Therefore, they are typically covered by about 50% after meeting your annual deductible. You can also use your insurance benefits to lower the cost of specific steps in your treatment plan, like the consultation, gum disease therapy, or tooth extractions. A member of our team will handle all the paperwork to maximize your coverage.
Other Options for Making Dentures Affordable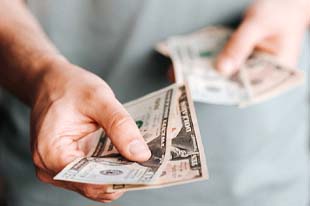 Our office accepts many payment methods to keep dentures affordable for people from all walks of life. Besides using your dental insurance, other options include:
Traditional Payments: We accept cash, checks, and credit cards.
Third-Party Financing: Pay for your dentures using monthly installments through a third-party financing company, like CareCredit.
We offer the solutions you need to rehabilitate your smile, even if money is tight. If you have questions about your dental insurance, payment options, or you're ready to schedule your consultation for dentures, contact our office today.
Dentures Aftercare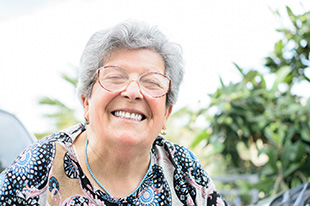 Getting dentures is a big change in your life. You'll need to make a few adjustments to your everyday routine if you want to take care of your dental prosthesis. Of course, one thing that won't change is the importance of routine dental checkups; even without real teeth, you can still benefit from having your dentist check for signs of gum disease and concerning changes in your mouth.
Meanwhile, you should take the time to learn the best methods for keeping dentures clean while also protecting them from damage. We can give you more detailed instructions for doing so once you've received your dentures, but in the meantime, here are the basics that you should be aware of.
Removable Dentures
Remove After Eating
After a delicious meal, you may want to just sit back and relax. Before you do, though, you should head to a nearby sink and use cool or lukewarm water to quickly rinse off your dentures. By getting into this habit, you can get rid of any leftover food as soon as possible. The longer you leave food particles on your dentures, the more likely they are to lead to plaque buildup, which is always bad news if you're trying to keep your mouth healthy.
Clean Your Restoration
You should set aside time once a day to clean your dentures. The best time is usually in the evening right before you go to bed. Always follow these steps:
Carefully take your dentures out of your mouth.
Brush them carefully with unscented hand soap and a soft-bristled toothbrush. (Never use toothpaste; it's too abrasive and could cause permanent damage to your dentures.)
Rinse off the hand soap (or whatever cleaning material you used).
If you aren't going to put your dentures back in your mouth immediately after cleaning, keep them soaking in a container filled with denture-cleansing solution.
Keep Your Dentures Safe
Since your dentures will play such an important role in your everyday life, you need to be very careful when handling them. Put a towel under your mouth before you take your dentures out; you never want to risk dropping them on the floor.
Dentures always need to be kept out of reach of pets or very young children who don't realize why they shouldn't pick them up. Always make sure that your dentures are being stored in a truly safe place.
Remove Dentures When You Sleep
Dentures can irritate your gums if you wear them for too long. Furthermore, wearing them to bed has been linked to a higher risk of pneumonia. For the sake of your oral and overall health, you should take your dentures out before bedtime.
Notice Changes
Dentures are designed with your specific mouth in mind, so if they're shifting around or making clicking noises, it might mean that they don't fit as well as they used to. And of course, it's obviously cause for concern if any of your artificial teeth are broken. Contact us immediately if you've noticed anything different about your dentures lately.
Denture FAQs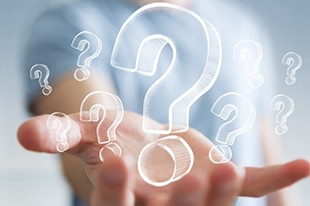 Dentures in Deer Park are a trusted method of treating significant tooth loss. However, they are a big investment. Don't worry, your dentist will explain everything during your denture consultation to have 100% confidence about the road ahead. In addition, here are the answers to a few frequently asked questions.
Can I sleep with my dentures?
Your dentist will instruct you to wear your dentures for 24 hours after receiving your new set of teeth. After the first night, you will need to remove them before going to bed. Although no one wants to be caught without their teeth, your health and the lifespan of your prosthetic rely on nightly removal. Your mouth is the perfect environment for bacteria because it is dark and moist. Taking your denture out before bed allows you to clean it and your mouth to avoid infections. Your denture will also restrict blood circulation to your gums. If the soft tissues aren't given a break, sores, irritation, or infection can occur. Clean your denture and place it in a nightly solution to remove bacteria while allowing your gums to get the nutrients they need. Keeping your denture clean will also lengthen its lifespan to get the most out of your investment.
Do I use regular toothpaste to clean my denture?
Dentures can't get cavities, but you don't want to throw away your toothbrush. Your denture dentist in Deer Park recommends brushing your dentures after every meal, but don't use regular toothpaste. Abrasive dental products can scratch your dentures, which can tarnish the appearance of your pearly whites and weaken your prosthetic. Food particles and bacteria can get trapped in the small crevasses, shortening the lifespan of your new teeth and causing unpleasant odors. Your dentist will recommend using a soft-bristled toothbrush and a mild hand soap. Besides brushing, soak your denture in an overnight cleaning solution. This will keep your denture moist when it isn't in your mouth and kill any bacteria left behind by your toothbrush. You can also purchase OTC cleaning kits for denture wearers.
Can I eat steak with dentures?
It is entirely possible to eat steak with dentures, but that doesn't mean it's a good idea. Tough meats and chewing foods will put more wear and tear on your dentures, so you might need replacements sooner. The prolonged chewing can lead to gum pain and inflammation. It can even make your jaw hurt. Your dentist will recommend eating chewy meats in moderation. Cut them into small pieces to make them easier to chew. You may also want to consider a denture adhesive for added stability.
Does an upper denture always cover the palate?
An upper denture doesn't always have to cover the upper palate. There are several styles to choose from, like those with a horseshoe shape. They look like a denture used for the lower arch or along with dental implants. Your dentist will explain all your options to find the perfect denture for your smile.