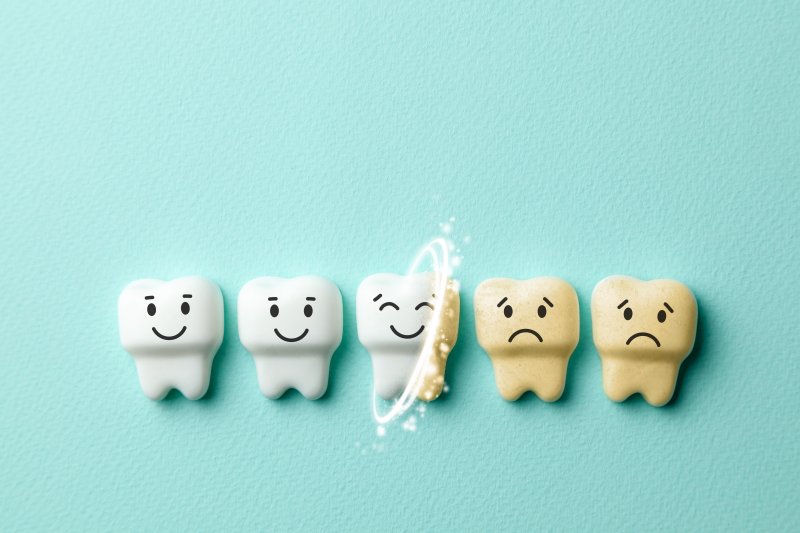 Are you eager to enhance the natural beauty of your smile? Teeth whitening could be the solution that you've been looking for. After all, everyone wants to have bright, white teeth. Discoloration occurs naturally over time, but it is still a trait that makes many people self-conscious. There are a variety of different teeth whitening options out there, with over-the-counter treatments being more economical, but do they actually work? Continue reading to find out.
Are Over-the-Counter Teeth Whitening Treatments Effective?
Over-the-counter teeth whitening products don't tend to be very effective when brightening teeth. The truth is that they can also be harmful to your smile. Here are some of the negative effects that they can have on your oral health:
Harms Gums: Teeth whitening kits that you find over the counter contain peroxides that can cause severe damage to your gumline. Both whitening strips and gel trays can cause unnecessary contact with your gum tissue.
Damaging to Enamel: Your enamel is the protective layer that is on the outside of your teeth. When you use over-the-counter whitening kits, they often times contain bicarbonate and hydrogen peroxide. Both of these chemicals can cause enamel erosion when they aren't applied properly. Over time, this can expose the yellow dentin beneath your enamel, therefore causing pain, sensitivity, and additional discoloration.
Aggravates Dental Issues: If you already have a dental problem, using an over-the-counter whitening kit can make it much worse and more painful. For example, if you have a deep cavity, the bleaching agent can seep into it and travel to the root of the tooth. In the end, you may require a root canal.
How Can You Whiten Your Teeth Safely?
Instead of risking your smile for little-to-no results, ask your dentist about professional teeth whitening. After a thorough examination to ensure that you aren't currently dealing with any oral health issues, you will be provided with custom-fitted mouth trays and a whitening gel that's stronger than anything you can find over the counter. This way, you will see the beautiful results you've been dreaming of in just a couple of short weeks. Because this treatment is completely customized, it is perfectly safe. The best part is that you can whiten your smile all in the comfort of your own home!
Don't settle for mediocre results when it comes to your smile. If you're interested in brighter, whiter teeth, talk to your dentist. You'll be showing off your pearly whites with pride in no time!
About the Author
Dr. Jane Reeves is an experienced dentist who has been working in the field for well over two decades. She earned her Doctor of Dental Surgery degree from the University of Texas Dental Branch at Houston and has been practicing in Deer Park since 1996. To learn more about teeth whitening or to schedule an appointment, visit her website or call (281) 479-2841.