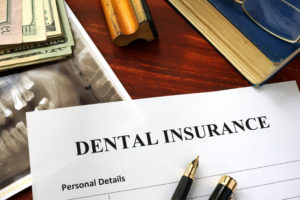 According to the National Association of Dental Plans, less than 3% of people with PPO dental plans typically reach or exceed their plans' annual maximum. That means a whopping 97% of people essentially leave money on the table by not using up all their dental insurance benefits each year! Before the fall and winter holiday season reaches full swing, you should take advantage of your remaining dental insurance benefits. Taking action before the end of the year could save you money and help ensure you enter the new year with a healthy smile! Below is some helpful information on how you can maximize your dental insurance benefits before 2021.
Why You Should Schedule Dental Treatment Now
If you are in need of a dental filling or have been considering extracting a damaged or decaying tooth, the autumn months are the perfect time to schedule treatment. Why? Towards the end of the year, you may have already paid your insurance deductible but have yet to reach your plan's annual maximum. This means that your dental insurance benefits are available to cover costs associated with basic and extensive restorative dental treatments. If you wait until next year to begin treatment, you will likely have to pay your deductible again before your insurance benefits will kick back in. Save yourself some money and boost your smile by getting the treatment you need now!
Pro Tip: Split Treatment Costs Over Two Years
If you need more extensive dental treatment – such as complete dentures, bridgework, or removing impacted wisdom teeth – getting the process going before the end of the year is actually a very savvy move. Most dental insurance plans renew coverage on the first of January each year. By starting major restorative dental work in the next few months, you may be able to use your remaining 2020 benefits before they expire, then take advantage of your renewed benefits once the calendar turns over (after you have met your annual deductible). By splitting your treatment costs over two years, you can come out on top!
Schedule a Preventive Checkup
Even if you do not need any restorative dental work, you can likely still take advantage of your dental insurance policy by scheduling a dental checkup and exam before the end of the year. While every plan is different, most dental insurance providers cover 100% of the costs of routine preventive care, including biannual checkups. If it has been more than six months since your last visit to the dentist, you should not wait until 2021 for your next trip. Neglecting minor dental issues now can allow them to grow into bigger – and more expensive – problems in the future.
Don't let the insurance benefits you pay for go to waste. Talk to your dentist today to get the dental care you need before the end of the year!
About the Author
Dr. Troy Tregre has over 25 years of experience providing quality dental care to residents of Deer Park, TX and surrounding communities. One-third of the expert trio of dentists at Deer Park Family Dentistry, Dr. Tregre is an in-network provider for Delta Dental Premier. To learn more about how to maximize your dental insurance benefits, visit the Deer Park Family Dentistry website or call 281-479-2841.