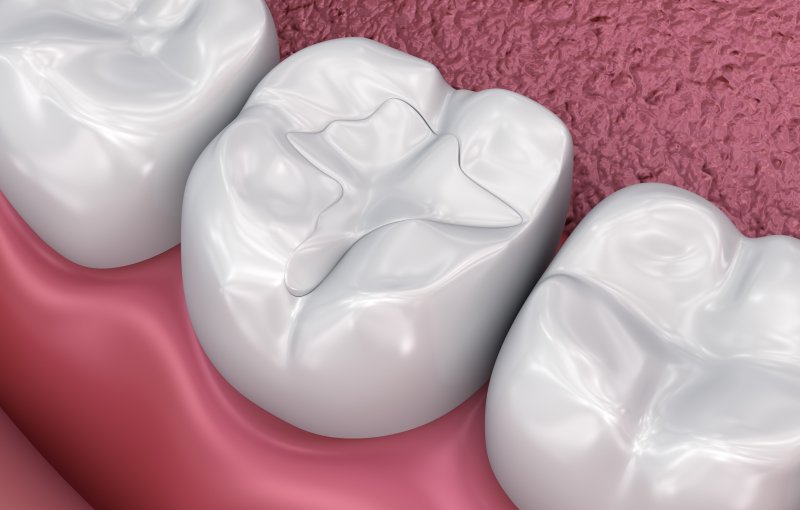 Your dentist just told you that you need a filling as a result of tooth decay that has developed on one of your teeth. While you heard what he said, you have no idea what that means. When you're faced with this type of situation, make sure you talk with your dentist about the purpose, process, and future prevention, so you are fully informed. But before you call your dentist office, here are a few questions you may be asking that a dentist can help answer.
Why Do I Need a Filling?
If you have a tooth that has been damaged by decay, a filling may be necessary to prevent further harm or infection. Once the decay is removed, the filling restores the tooth back to its natural state. There are different types of filling materials used, so it's important to talk to your dentist about which option is best for you. The different types of fillings include:
Gold
Amalgam (silver)
Composite (plastic)
Porcelain
What is the Process for a Filling?
During your regular checkup, your dentist will check for any signs of cavities or tooth decay. If it is decided that there is an affected area and a filling is the right option for addressing the issue, your dentist will use a drill to cut through the enamel and remove the decay. He or she will also shape the tooth and thoroughly clean the area. Then, it will be filled with one of the chosen materials listed above before receiving a nice polish.
Any type of general dentistry procedure or treatment can be a bit unnerving, and because a filling requires working on the inner portion of the tooth, your dentist will administer local anesthesia to numb the area. If you are concerned or anxious about the procedure, you can discuss sedation dentistry options like nitrous oxide or oral conscious sedation to help put you at ease.
How Does Tooth Decay Develop?
Tooth decay occurs when the food you eat remains on the teeth for too long. Foods that contain sugar and carbs can create a breeding ground for bacteria, which can live in the mouth and feed on the left-behind food particles. Once the bacteria, acids, saliva, and any food debris combine, it forms plaque that adheres to your teeth and eventually creates cavities.
How Can I Prevent the Need for Future Fillings?
There are several steps you can take to prevent the need for future fillings.
Brush your teeth twice a day for two minutes and floss at least once a day.
Use fluoride toothpaste to strengthen your teeth and combat decay.
Rinse your mouth with a fluoride mouthwash to help kill bacteria.
Choose healthier foods that will help you maintain a balanced diet and provide essential nutrients that can help prevent gum disease and other oral health problems.
Visit your dentist for regularly scheduled cleanings, as this will allow you and your dental to address any problems in the early stages.
While fillings are an unfortunate reality (and necessity) for many people who battle tooth decay, they're nothing to fear. Although no one ever wants to have a filling, it is a great solution to restoring your tooth or teeth and preventing further infection.
About the Practice
Is your smile affected by tooth decay, damage, or infection? At Deer Park Family Dentistry, we can help restore your smile to its natural beauty using a compassionate approach and personalized treatment plan. Unsure about the process and procedure for certain dentistry solutions? That's okay! We're here to educate you about your options and what will be best to meet your dental needs. To learn more about our services and how we can help, contact us at (281) 479-2841.