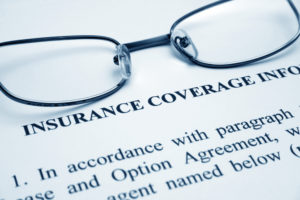 Dental insurance is often underutilized by patients, and employers are much more likely to forego offering dental insurance than any other benefits. If you are one of the patients who are lucky enough to have dental insurance, it's time to learn more about your benefits and how to make the most of this coverage during every dental appointment. Most dentists offer new patient information to help patients better understand their treatment options, but you should also take the time to understand your benefits to ensure you are receiving the best possible coverage.

How People Underuse their Dental Insurance
Most people don't take the time to examine their dental insurance policies, and we don't blame them. Dental insurance can be confusing, frustrating, and seemingly contradictory. Hopefully, you have a dentist who will help you translate dental insurance plans into a language you can understand. If not, mastering the following basics can help you make sure you're getting the coverage you deserve:
In-network providers will agree with treatments, materials, and price ranges outlined by your benefit plan to ensure you have the lowest out of pocket treatment costs
Most plans have annual maximums that outline the highest amount your insurance provider will pay out for treatment in any plan year
If your plan has a deductible, the minimum amount of out of pocket costs you'll need to pay before insurance coverage kicks in, you'll need to keep track of your treatment costs and proceed with additional care as necessary after you've met your deductible
How You Can Maximize Your Dental Insurance Benefits
The key to maximizing dental insurance coverage is actually very simple. You need to visit the dentist at least twice a year. Every month you will need to pay a dental insurance premium. The bulk of this monthly premium goes toward covering preventive services. Most insurance providers completely cover preventive dentistry services. By visiting us two times a year, you make the most of your monthly dental insurance investment. Additionally, preventive care is the best way to avoid experiencing more advanced oral health issues that require treatments that receive a lower percentage of coverage from the insurance company.
Meet the Deer Park Family Dentistry Team
At Deer Park Family Dentistry, we are in-network providers for Delta Dental Premier, and our knowledgeable dentistry team is happy to process and file dental insurance claims for most other benefit plans. We have years of experience that allows us to ensure patients get the most out of their dental insurance coverage If you ever have questions about dental insurance or need help translating your benefit plan, please don't hesitate to contact our team. We'll be happy to answer your questions, evaluate your insurance plan, and schedule treatment visits. We're always here to help whenever patients need us most.