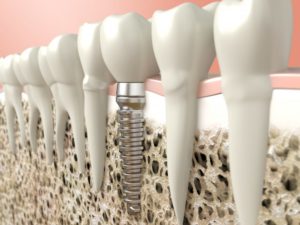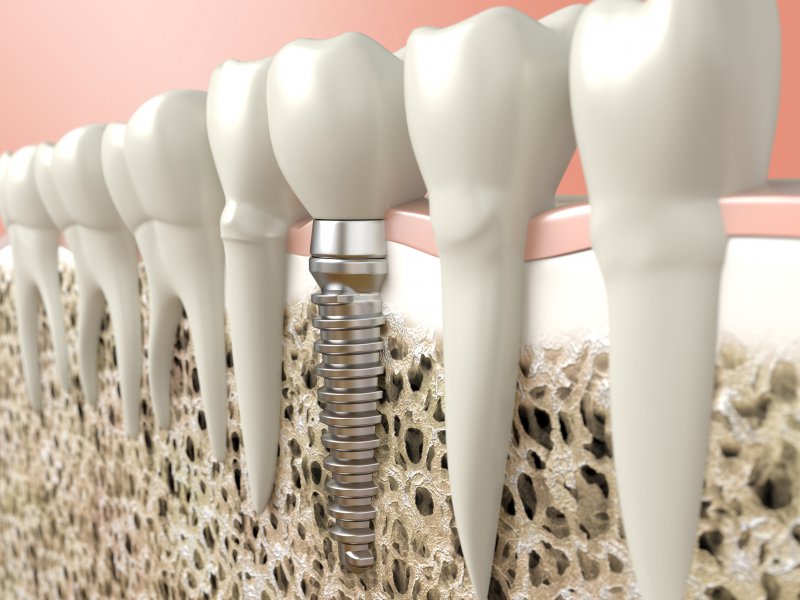 Perhaps you're an older patient who's tired of dealing with the pitfalls of dentures on a daily basis? Maybe you're an athlete who lost multiple teeth in a sports injury and want to get your smile back? Regardless of the circumstances, you can regain your smile's full function and appearance if you're determined eligible for dental implants in Deer Park.
To learn what dental implants are and the eligibility process, you'll want to keep reading. A better solution to tooth replacement is possible.
What are Dental Implants?
Dental implants are titanium posts designed to integrate with your existing bone and gum tissue. They are sturdy, functional, and look exactly like natural teeth, so you don't have to worry about their appearance. Thanks to all-porcelain crowns provided by your dentist, no one will even notice you have implants.
When properly cared for, dental implants can last a lifetime. According to multiple reports, their success rate is incredibly high when placed by a credentialed oral surgeon. In fact, success rates can reach as high as 98% for patients who've had them for at least 10 years. They prevent bone resorption, allow blood flow to continue to your mouth and cheeks, and allow you to eat all your favorite foods.
What Does Your Dentist Look For?
To determine your eligibility for dental implants, your dentist will take note of your oral health and current bone tissue. While many patients are eligible, you'll need to have:
Healthy gum tissue
Good oral health in general
A strict oral care regimen
The commitment to discontinue use of all tobacco products
Enough bone for the implant to integrate to
Without these attributes, your dentist may recommend a dental bridge or denture instead. She won't refer you to her oral surgeon if she fears the implant is likely to fail. If you have a chronic disease or systemic health problem that affects your body's ability to heal, your dentist may also reconsider your eligibility.
Important Notes About the Process
In the past, some patients weren't able to receive dental implants because they didn't have enough bone to support them. Today, bone grafts can be performed to make them possible. A bone graft is a procedure designed to take usable bone, either from another area of the body or a donor, and place it in the area where it's needed. If the graft is successful, you'll be able to receive the implant.
It's worth noting that the length of the healing period can vary depending on where the implant is placed. This is why the healing period can be anywhere from three to six months before completion. Either way, you'll be in touch with your dentist every step of the process to ensure the healing is going smoothly.
You don't have to settle for missing teeth any longer. Schedule a consultation with your dentist to see if dental implants in Deer Park are right for you!
About the Author
Dr. Jane Reeves earned her Doctor of Dental Surgery degree from the University of Texas Dental Branch at Houston. Once your implant has fully healed, she can help you create and place your permanent restoration, making sure it blends in with your smile naturally. To learn more about her practice, contact her through her website.