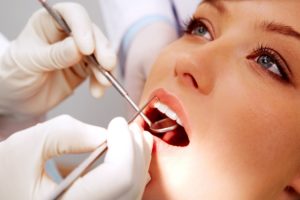 Now that the holidays are over, life can get pretty busy as you get back to your daily routines. However, there isn't any better time than now to schedule a cleaning and checkup. Although you have all year to book an appointment, here are 5 reasons you should see your dentist within the next couple of months. 
1. The Holidays Are a Bad Time for Oral Health
The holidays can take a toll on your dental health. Although the season only lasts for a few, snacking more often and sugary treats can increase your risk of tooth decay. A quick trip to your dentist will ensure you don't start the new year with cavities.
2. Improve Your Oral and General Health
Many people set New Year's resolutions to improve their health, like eating out less or exercising regularly. A cleaning and checkup is an easy way to boost your wellness. The mouth is often referred to as "the gateway to the body" because oral and general health are closely entwined. Your dentist will ensure your teeth and gums are healthy to support the mouth-and-body connection.
3. Your Dental Insurance Benefits Have Reset
Your dental insurance benefits reset on January 1st, giving you access to reduced rates for the services you need to keep your smile healthy. Although you have all year to use your coverage, less than 3% of Americans reach their annual limits.
Don't throw money down the drain. You can use your monthly investment to schedule a cleaning and checkup. Preventive services are covered 100% after a copayment. Don't worry if you need any dental work because your benefits can pay up to 80% of the cost of common restorative procedures after meeting your deductible.
4. Invest in Lower Oral Health Expenses
If you want to save money in 2023, visiting your dentist is a simple solution to cut expenses. Research has shown that every $1 spent on prevention can save $50 on restorative and emergency fees. A semi-annual cleaning and checkup stops common oral health issues from occurring to prevent needing costly treatment later. You'll invest in a healthy smile while having more money in your pocket throughout the year.
5. Keep Dental Emergencies at Bay
You may never expect it to happen to you, but 1 in 6 Americans has a dental emergency annually. Many are caused by underlying issues, like untreated decay. Visiting your dentist will ensure there aren't any dental problems lingering in your mouth that can turn into an unexpected oral health emergency later.
Now is the perfect time to schedule an appointment to invest in a healthy smile to look and feel your best in 2023.
About Dr. Jane Reeves
After working as a dental assistant, Dr. Reeves pursued her dental degree at the University of Texas Dental Branch in Houston. She has regularly continued her education to provide up-to-date services, like cosmetic dentistry. If you need a cleaning and checkup, request an appointment through our website or call (832) 780-3140.